The New Way To Get Your Instagram User ID.
Before this article we received multiple of mails from Individuals asking us different question like:
How To Create Instagram Account?
How Get massive Followers in Instagram?
How Gain Followers in Instagram?
Can i get many followers on Instagram?
As blogger, you will certainly need your Instagram user Id for so many things. Ranging from API settings for your social count to app settings.
It used to be very easy to get Instagram user id. But the story changed after Instagram changed API Terms of Service. Since then, so many persons have found it very difficult to get their user id.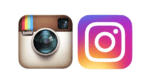 The story even gets worse when you try using WordPress social plugins to generate Instagram Id. It just displays error.
This has been a major challenge to so many persons for sometime now. However, after series of research, I have found out how to get your Instagram user Id as simple as ABC.
How To Find Your Instagram User Id In Few Seconds
Open Google Chrome

Access your Instagram Profile Page, e.g. Undiluted Innoswagzy Instagram Page

Open the Developer Tools (F12 or CTRL+SHIFT+I on Windows)

Click the Console Option

At the little command prompt enter: window._sharedData.entry_data.ProfilePage[0].user.id and hit enter
If you get an error, reload the page and try again

Until Instagram Changes their page, this will output your User-ID

That's all.
What do you think of this article?
Welcome to
9jajointlearn
I'm Innoswagzy, the Man behind 9jajointlearn; Students Advocate, Musician, Web designer, SEO Expert and a blogger. Continue reading about me by
Clicking here
or Find me on Instagram
@innoswagzy
Latest posts by Innoswagzy Pera (see all)