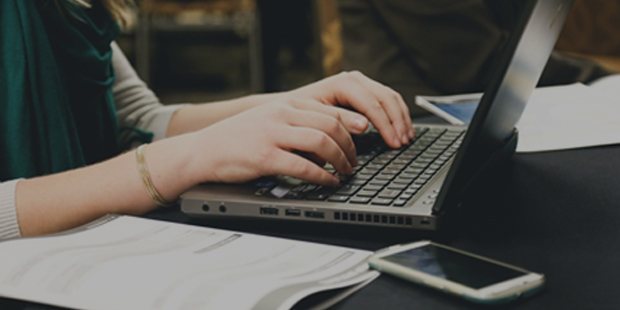 You're here: Top 12 Things You Can Do As A Woman To Be Successful. Women are multi-taskers. This is a reality. Being comparatively more focused and with a proven better sense of time management, women have their own distinct definition for success.
While some may consider only CEOs and Managing Directors to fall under this category, an ordinary house-maker is nothing less than a successful woman for the sacrifices she makes to hold the fort, face challenges and stand tall in all the ups and downs of life.
Every woman is different, and so is her definition of success; however, all of them share some common traits. Below mentioned are some of the Best Top 12 Things You Can Do As A Woman To Be Successful:
They Are Grateful To Those Around Them
Women are quite decisive in nature. They tend to observe every minute detail. They cherish those who have supported them during her times of trials and challenges. This graciousness only makes them more admirable and helps foster relationships.
They Know Their Priorities
Women tend to prioritize their domestic association more as compared to their professional engagement. Successful women know their tools and time their schedule perfectly to synchronize both personal as well as professional engagements with ease.
They Are Aware Of The Success-Failure Relationship
Failure is inevitable; however, it should not hold one back from even trying. Successful women know their game well. They know they can't always win. Failure does play an important part in the path to success. It provides an opportunity to try again harder.
They Start Everyday 'Afresh'
Successful women are quite inclined toward fitness. After all, a sound mind can only rest in a sound body. They are frequent with physical activities, strenuous exercises, etc. Every day is a new day.
They Manage Their Time Effectively
These women are quite fantastic in time management – no wonder they are CEOs, MD, COOs etc. They know how to balance time between work, household and most importantly, for themselves. They, however, do not compromise their responsibility towards house-hold chores with either of two.
They Are Content
Women, especially, have a long list of 'to-dos' than men. Perhaps one of the most striking features of successful women is that they are contented with what they have. A little ambition is good, whereas desperation is a curse.
They Tend To Foster Relationships
Women realize the importance of relationships. Be it at their workplace, home or even any other gathering, they value these relationships and bonds. This not only helps in building a network but also helps them with their career.
They Are Passionate
They love what they do. This is what keeps them going. Although following a passion and achieving the same are two entirely different sets, they need to be differentiated before deploying.
They Expect Simplicity
Successful women don't expect perfection. They love simplicity and want to make things better. Cursing someone or oneself will only dampen the remaining qualities.
They Are Fearless
Above all, they are fearless in every sphere of life. They embrace everything that life has to offer.
They Are Risk Takers
If you haven't taken any risk in life, you haven't lived life. Though risky in itself, it is worth the matter if you are positive and determined.
They are Optimists
Life is full of surprises, however, only a notable few have the courage to embrace all of it. Successful women are always ahead in the game of life. They believe it and then they do it. Unlike others, women go-getters visualize their passion, their outcome which eventually transforms into the results that they were looking for.
Comment And Share Your Thoughts