You're currently reading How To Link Airtel Phone Number With NIN. So many Nigerians online search for this topic or rather they ask this question: How can I link my Airtel phone numbers to Nin?.
Well, I answered the most I could answer and I thought it as a wise idea to put this article down here so you all searching for "Easy way To Link Airtel Phone Number With NIN" will get your answers below, continue reading!
The Nigerian Communications Commission (NCC) had earlier mandated the telecommunications operators in the country to block all SIM cards that are not registered with the National Identity Numbers (NIN) within 2 weeks.
This means that failure of the subscribers to register with NIN will lead to the blocking or disconnection of the line by the end of December 31, 2020, despite the huge public outcry against the sudden announcement of the policy and short time frame to implement it.
The Nigerian Identity Management Commission (NIMC) has also directed that subscribers can link their NIN to more than one sim card. They said telecom subscribers should take their NIN to the office of their service provider.
How To Link Airtel Phone Number With NIN
Visit https://www.airtel.com.ng/submit-nin/ using your phone or computer.
Complete the NIN linking form by entering your name, phone number, NIN, and email address.
To link your NIN offline, Dial *121# on the Airtel line you wish to link.
Type 1 for "NIN Capture" and send.
Enter your 11-digit NIN and send.
Wait for the message confirming your submission. If you get an error, just wait for some time and try again.
See below photo for a proper guide!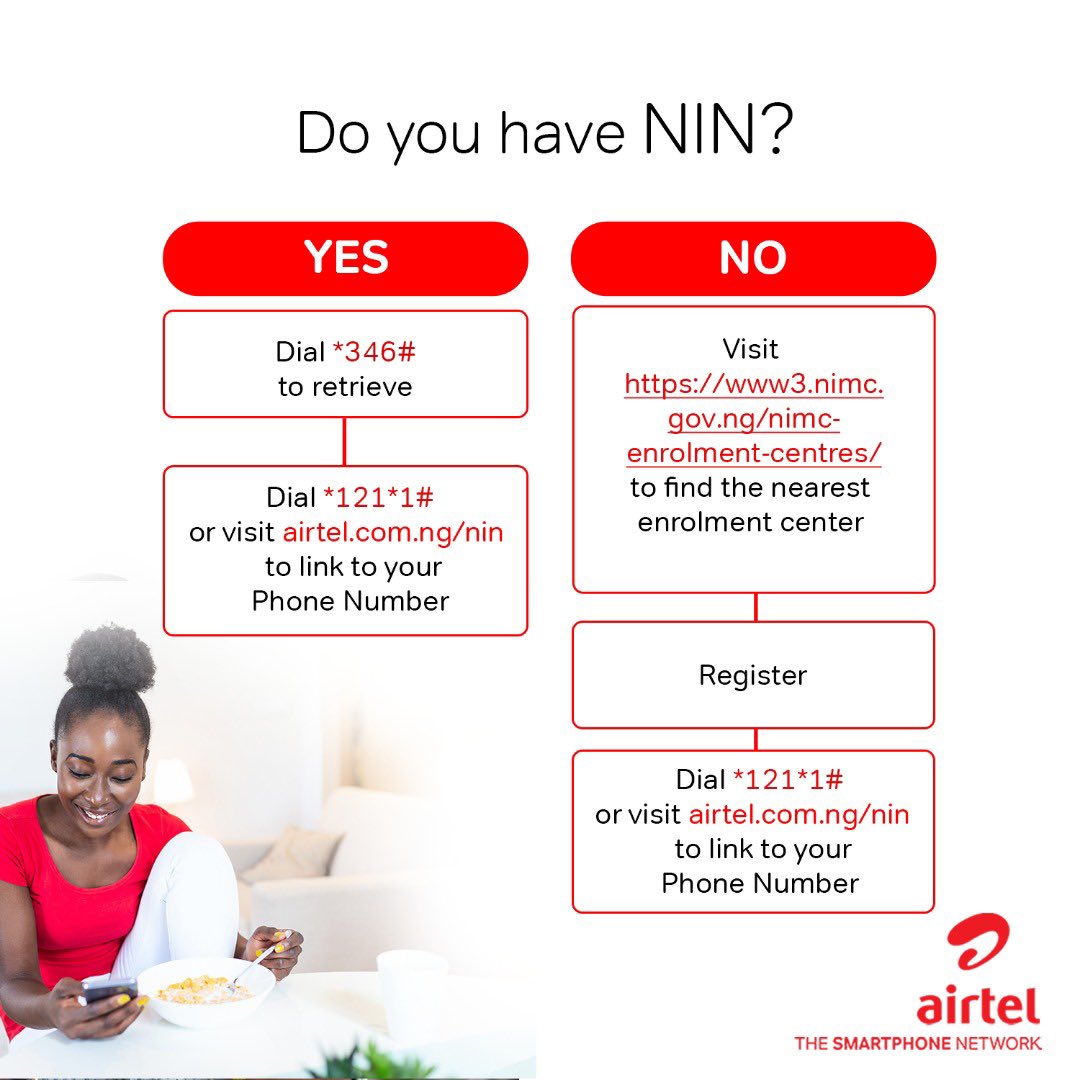 See Also
I hope you found the answer to the question you were looking for? Feel free to share and let me know how you feel using the comment box.